If you're searching for a professional mobile camera scanner app to replace your physical scanner; ScannerLens+ is definitely worth investing.
Click here to see all the standard features of our super user-friendly ScannerLens app – scan, save and share with just one tap!
Exclusive ScannerLens+ Paid Features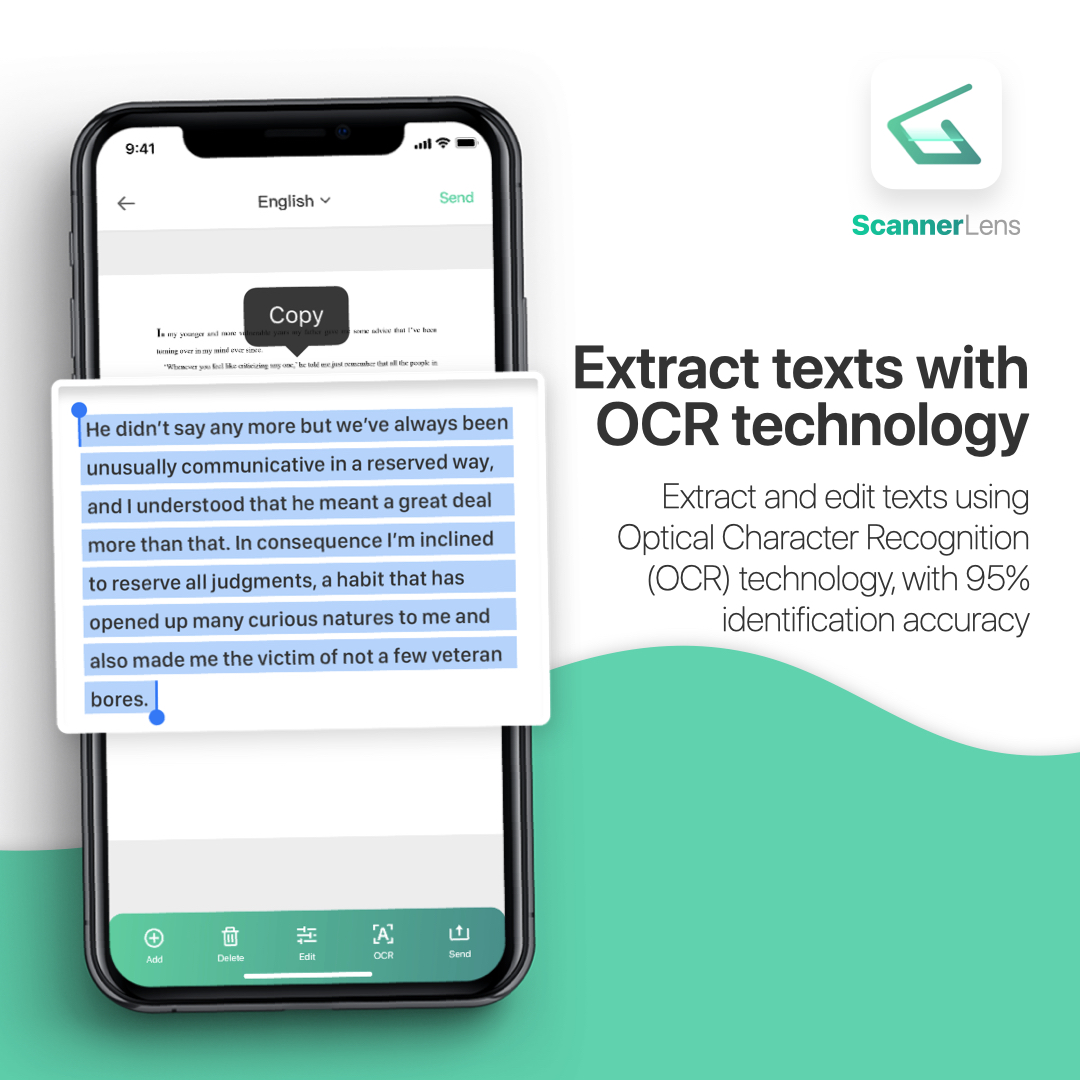 ✓ Unlimited daily scans – Need to scan tons of documents in a day? You can now scan as many documents you want in a day with our mobile camera scanner!
✓ Unlimited electronic signature storage – Too many bosses' signature? If you frequently requires signature from different person-in-charge, you can now save them all in ScannerLens+.
✓ Image to text extraction – ScannerLens+ boasts of excellent text-recognition function is achieved with Optical Character Recognition (OCR) – it recognises texts upon scanning, allow you to extract your contents from image and PDF files into editable texts. Save you from typing the entire document manually!
✓ Export without watermark – ScannerLens+ allows you to export your High Definition (HD) quality scanned files without watermark.
✓ Save your scan files to any Clouds as you want – iCloud, Dropbox, Google Drive, OneDrive. Your files can be instantly available on all your devices, and can be shared across multiple platforms at once.
✓ Ad-free forever! Always got interrupted by in-app advertisements? You can now concentrate on handling you scan files uninterrupted, finishing your job faster than ever!
Standard Free Features
ScannerLens is a lean and highly efficient scanning app developed for iPad and iPhone, allowing you to instantly own a pocket-size mobile camera scanner that can be used anytime and anywhere. It is extremely user-friendly; with just one tap, you can quickly scan, save and share any documents in different formats; be it JPG, PDF, or TXT.
Scan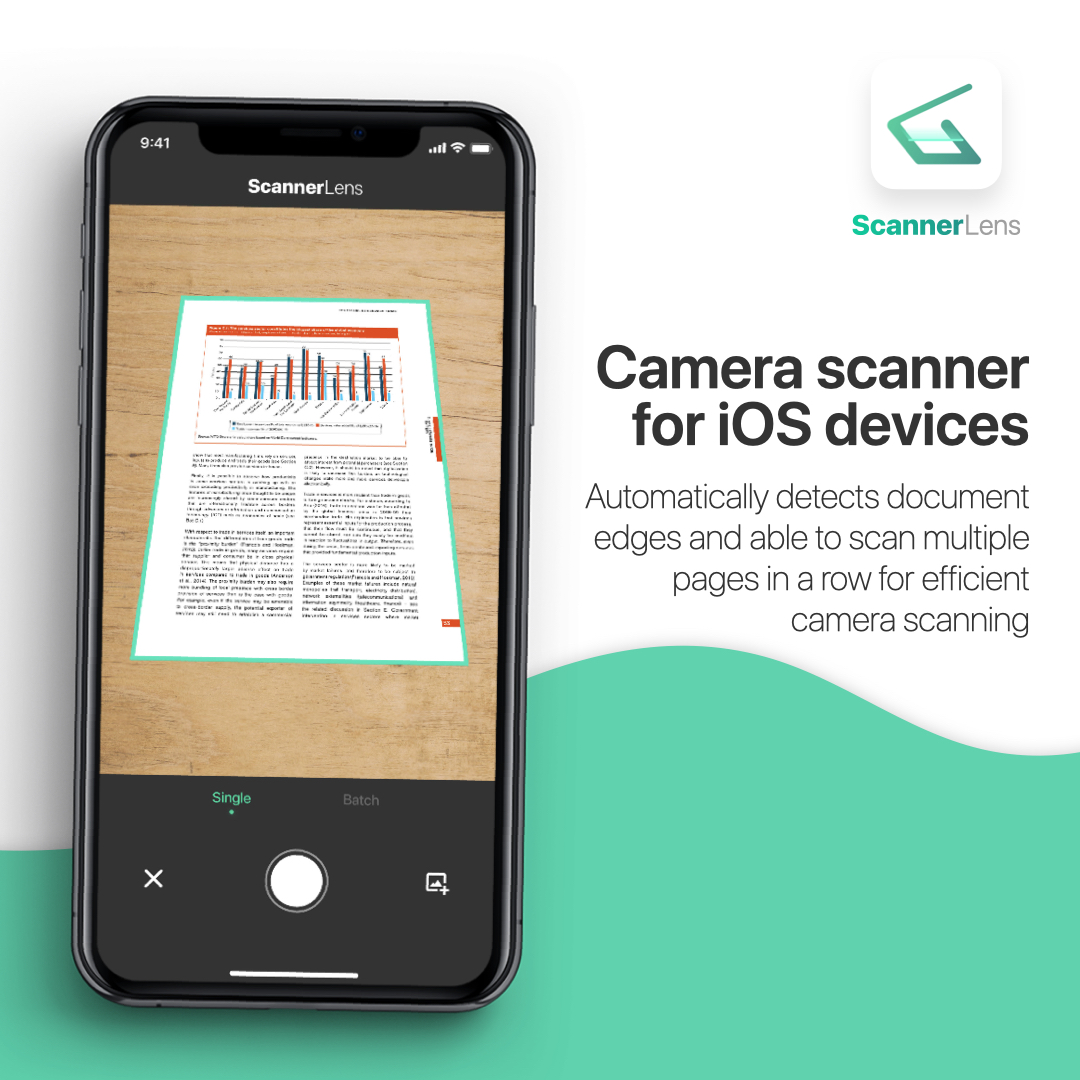 ScannerLens is developed with the idea of improving your productivity without compromising the quality of your work. This is why we designed it in a way that it is capable of producing high definition (HD) quality scans comparable to physical scanners, but at a much faster speed. This is made possible through our intelligent scanning features– Automatic shutter, automatic edge detection, and bitonal image processing.
With automatic shutter, your scan is captured automatically when it's detected to be in focus. The outline of the document's image is then quickly traced with the automatic edge detection function, automatically cropping out the unwanted part which the app predicts; leaving only your intended scan content within the scan frame. Bitonal image processing acts like a "beauty mode" in this app, automatically removes unwanted blobs and corrects the distortions of your scan images.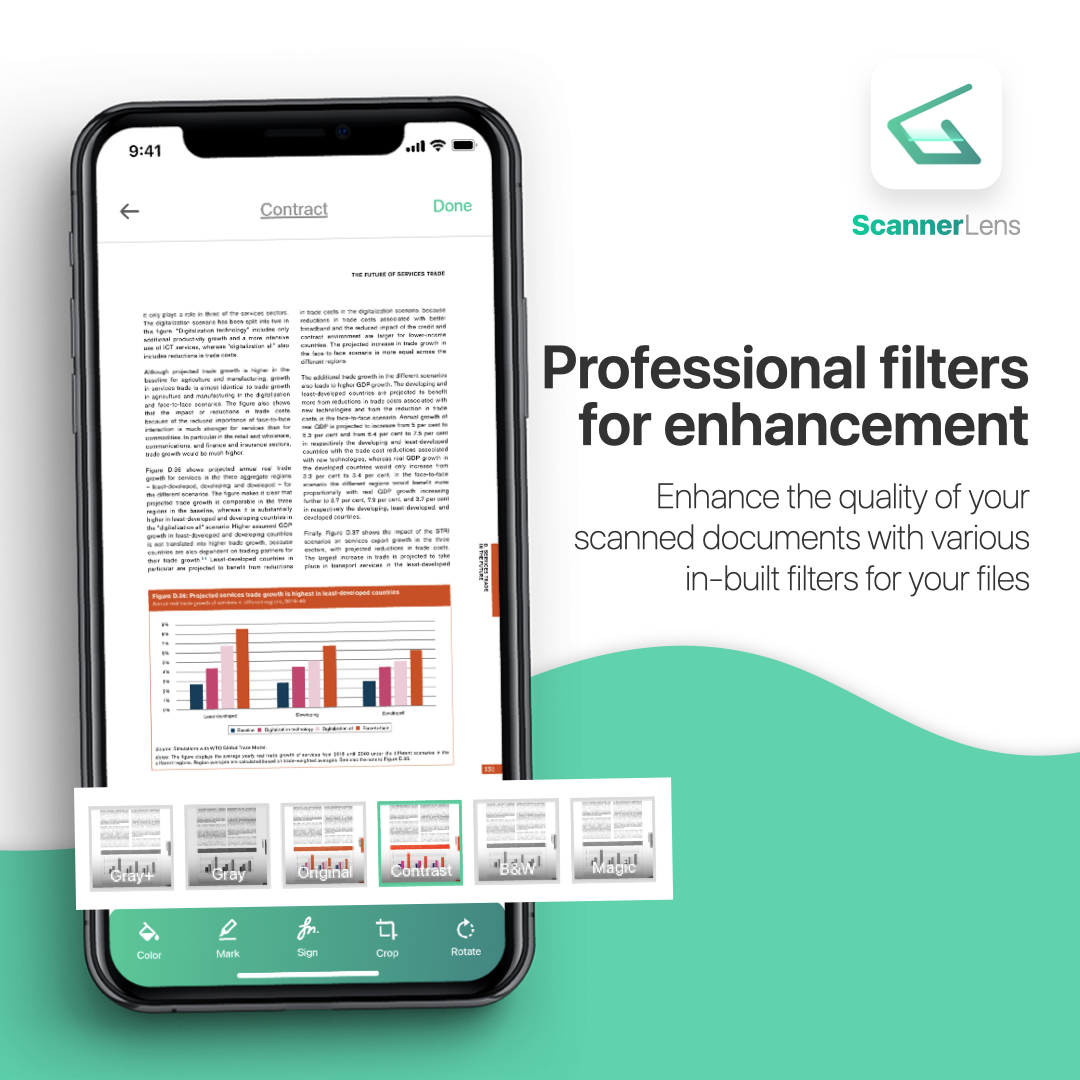 If you need to add special notes, mark or signature on the scan that you just made, you can find these options in the editing features. The app comes with electronic signature function, allowing you to sign your documents on the go. You can also make use of the crop, stretch, rotate and mark up function in the editing column to customize the scan as you like. You can further enhance the scan images with the filters provided in the app: Magic, Gray Plus, Gray, Contrast, Black & White (B&W).
Save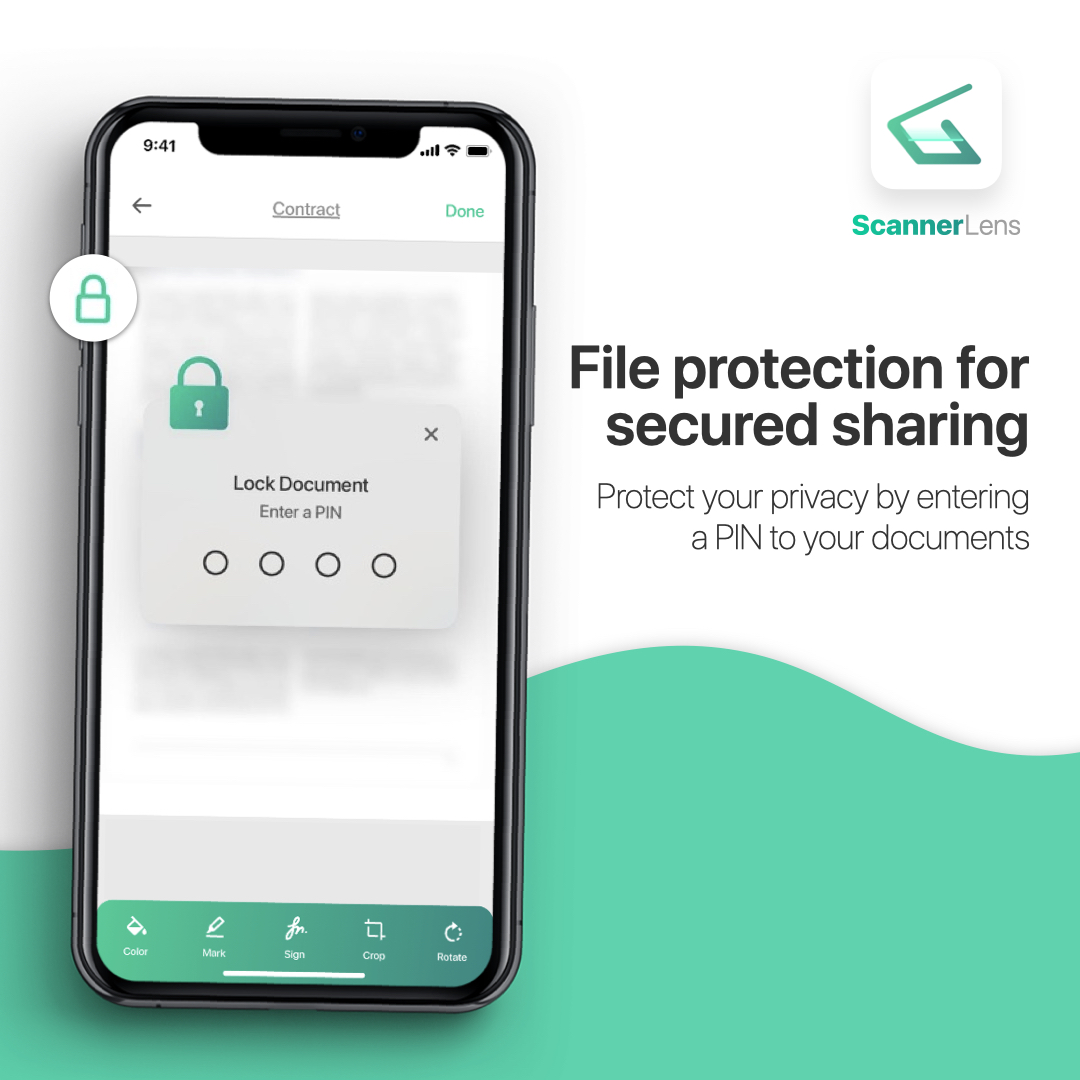 We understand that keeping your information confidential and secure is your utmost concern. Rest assured – all scans are stored locally on your devices as default setting- they are inaccessible to us or any third-party. If you prefer to have easier accessibility to your documents, you may opt to upload your PDF files to cloud services; your files will then be instantly available on all your devices. If you are extremely concerned about your document's privacy, you can simply double up the protection by creating password to lock your documents using the passcode setting of our app. This will limit the accessibility of the scanned documents– only those who own the password can unlock the content of the particular file.
Share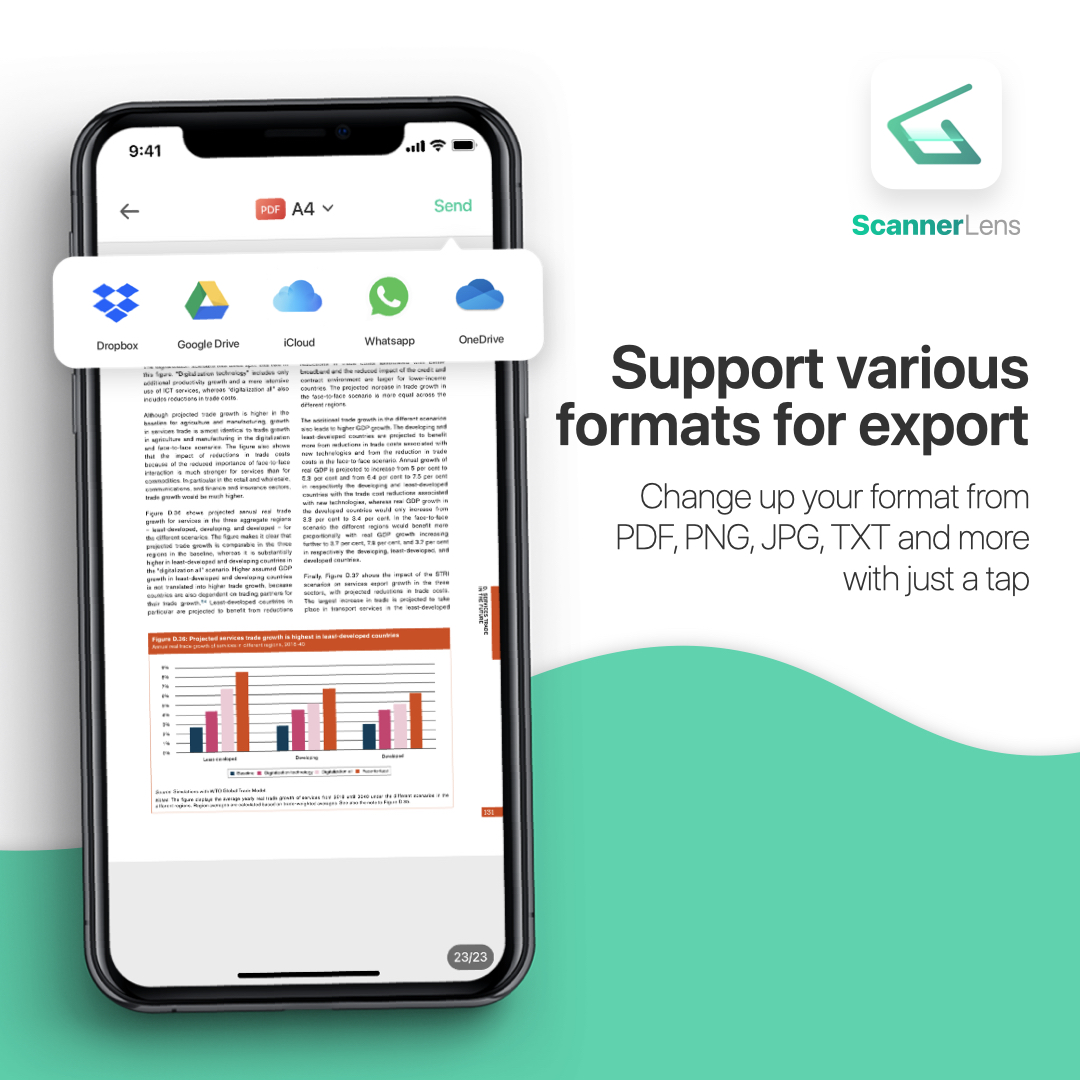 It's quite likely you'll need to share or send some of the scanned documents to somebody else. Simply import your scan into photo gallery with ScannerLens, attach them to your email or any third –party app for soft copy sharing, or print them out with any printer app to get your hard copies. You can also choose to export your scans to fax app and send them worldwide. It's as easy as that!
Contact Us
We value your opinions, and your feedback help us to provide better services to you. If you have suggestions to share or have encountered any issue while using our camera scanner app, feel free to contact us here.
Check out ScannerLens: Facebook | Instagram | Twitter | App Store | Website
Need more tips? Find 'em all here!