With the advancement of science and technology over the years, studying is now very different from the past. Classes and student experience are becoming more and more digitalised, and the exponential rise of paperless learning has reached a scale we've never seen before.
Perhaps the most tedious part of shifting from physical learning to the digital world is converting study materials from hard copies to soft copies. ScannerLens will make your life as a student much easier – it simplifies the whole process by turning your iPhone and iPad into an instant pocket camera scanner.
Note Taking During Classes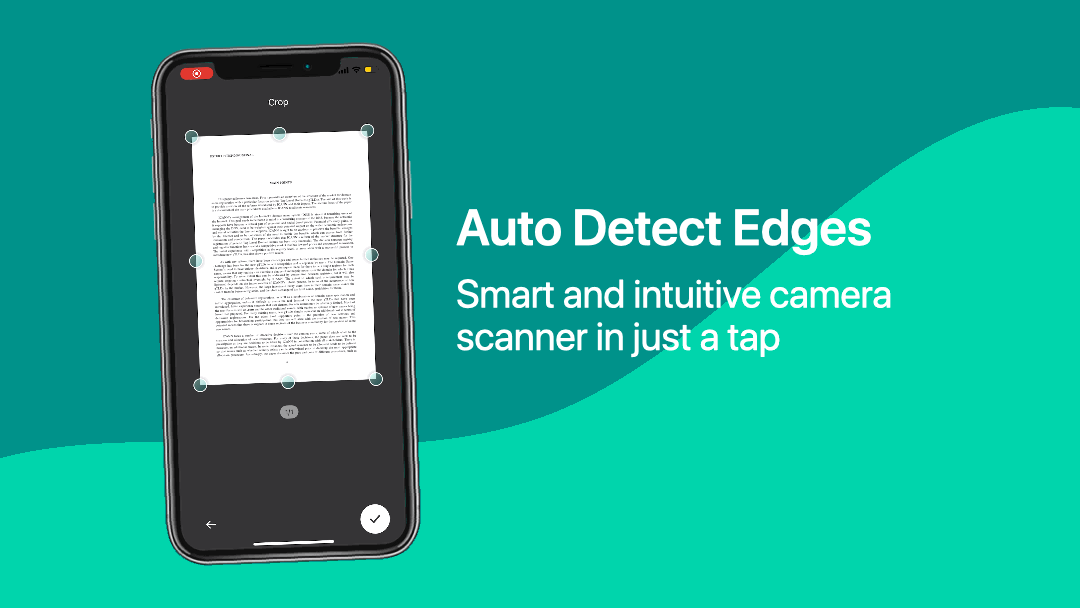 Have you ever noticed that you could never keep up with the teacher's writing on the board by handwriting your notes? He/She has already erased the words on the board before you've finished writing. Online classes have the same problem too. Your lecturers always click to the next page of their power point presentation before you can finish jotting down the important notes.
Why handwrite or type to take notes when you can use ScannerLens? ScannerLens takes only one second to generate clear and sharp image, capturing the content of the entire blackboard or presentation slides. The unwanted background of the board or slides is instantly cropped out by the automatic edge detection feature, so you won't have to edit each page manually. If you need to improve the readability of your scans, you can even enhance them further by using different types of filters available in the app, such as black & white, contrast, etc.
Now that all the scans are saved in your device, you can read anytime anywhere at your own pace, even after the lecture. You can also add marks or annotate your own notes to the scan you just made using the editing feature. Besides, not all lecturers are giving out learning material such as lecture notes. With ScannerLens, you no longer have to worry if your lecturer does not provide any handouts, or losing printed handout given by your lecturer.
Collecting References for Student Assignments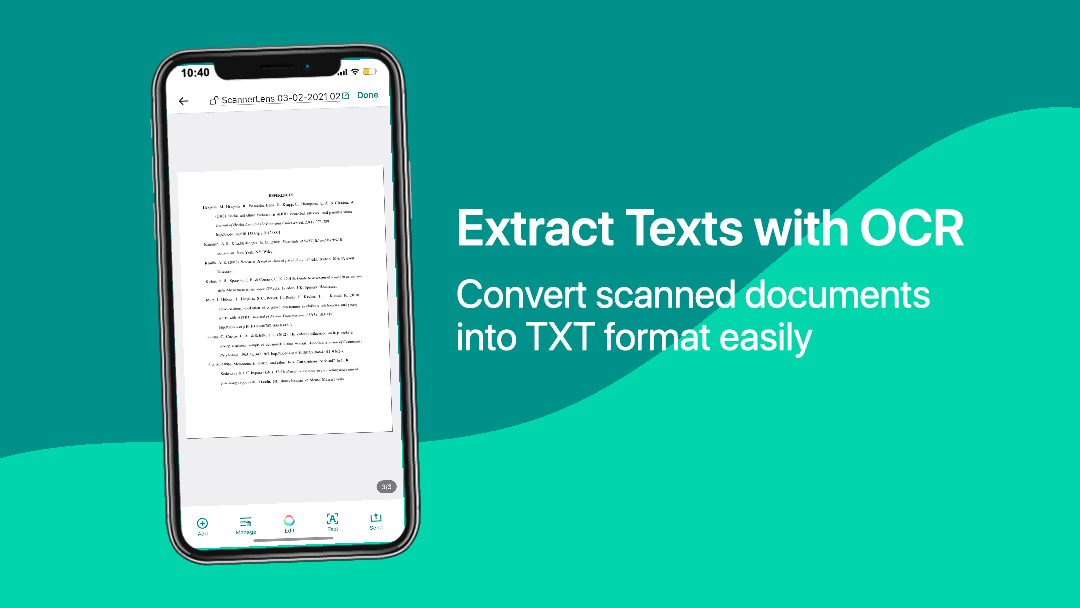 When you're preparing your assignments, you'll often need to collect references from printed materials such as lecture notes, books, journals, academic articles etc. Imagine how tedious it could be for you have to carry tons of heavy physical books around, looking for physical scanners and photocopy machines, just for the sake of the few pages of references that you need.
This is where ScannerLens comes in handy. Just take the book, flip to the page you want, and then scan it effortlessly with just one tap. You can now skip that time consuming long queue you had for the physical scanners and photocopy machine in library and printing centers.
Optical Character Recognition (OCR) feature in ScannerLens recognizes texts upon scanning, allowing you to extract your citations and quotes from journals and books into editable texts. This powerful features saves you all the hours from typing the texts out of the document; you can now start with the editable texts right away by converting your scans into TXT format.
If you would need to share these scanned references to your group mates or classmates, you can choose to upload these files into most cloud storage drives, such as iCloud, Google Drive, Dropbox, and OneDrive etc. This way, you can share the materials to all of them at once, without having to send individual email to each of them.
Submitting Student Assignments Online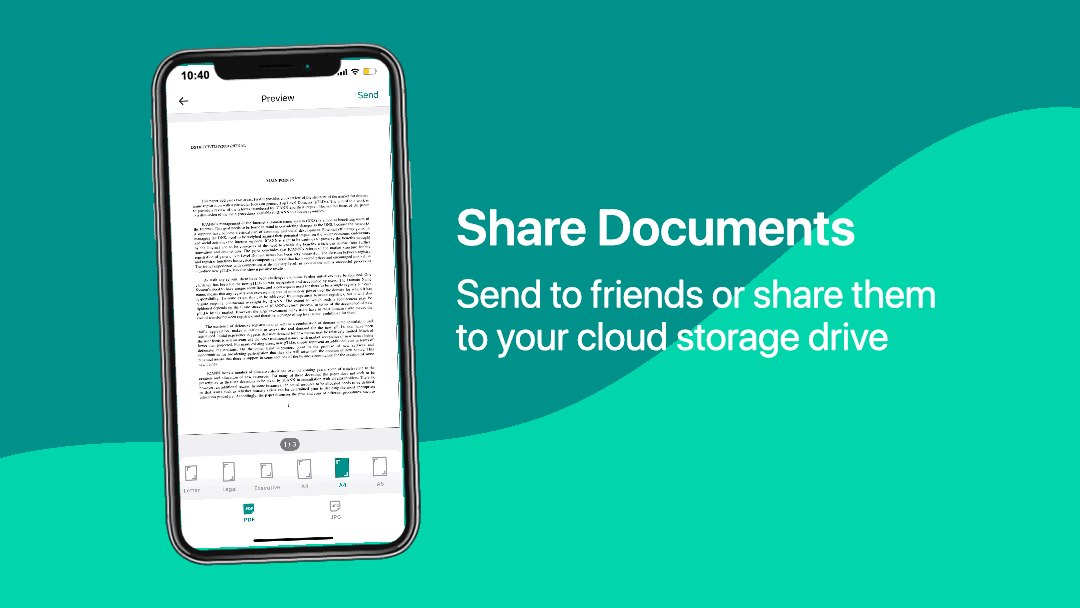 Many assignments are now required to be submitted online via Email or uploaded to the designated web app of the university. Some faculties in college such as art, veterinary, and health sciences may require students to submit handwritten, hand drawn or pictorial assignments.
With a simple touch of a button, ScannerLens is able convert graphic images to JPG or PDF files. High definition (HD) scans is produced in the blink of an eye, as image quality is automatically optimized through bitonal image processing. You don't have to walk all the way to library or printing center just to scan the documents.
If your assignment has more than one page, ScannerLens also allow you to merge all your scanned files into one PDF. You can add multiple scans into the file manager, and when you tap on the 'Send' button, it will be automatically compiled in a single PDF file of multiple pages.
Free Premium Account for Student Ambassadors*

There are a whole lot of other awesome features available in premier version of ScannerLens, such as unlimited daily scans, export without watermark, Ad-free and many more. Get FREE* access to our premium account by joining our shout-out campaigns on social media. So, what are you waiting for? Be our brand ambassador and share all the goodness of ScannerLens with your friends now!
*Terms and condition apply. Find out more about our Brand Ambassador Program.
Check out ScannerLens: Facebook | Instagram | Twitter | App Store | Website 
Need more tips? Find 'em all here!