With more and more creatives on-the-go and the trend of increasing digitalisation, mobile apps for a graphic designer are more important than ever. These days, capturing and sharing your sketches using your smartphone or tablet is the easiest way to go.
Are you a graphic designer who is trying to figure the best way to capture your hand drawn sketches, doodles and artworks, making them digitally stored, and getting them into formats you can use and share? Whether it's scanning intricate line work or capturing full blown graphics, ScannerLens can help!
Capturing Artworks Like a Designer Pro
You can always use the camera mode on your phone to get a capture an image of your artwork, but it probably won't give you a sharp clean bright squared-off image if the lighting's and shooting angle is wrong for your shot.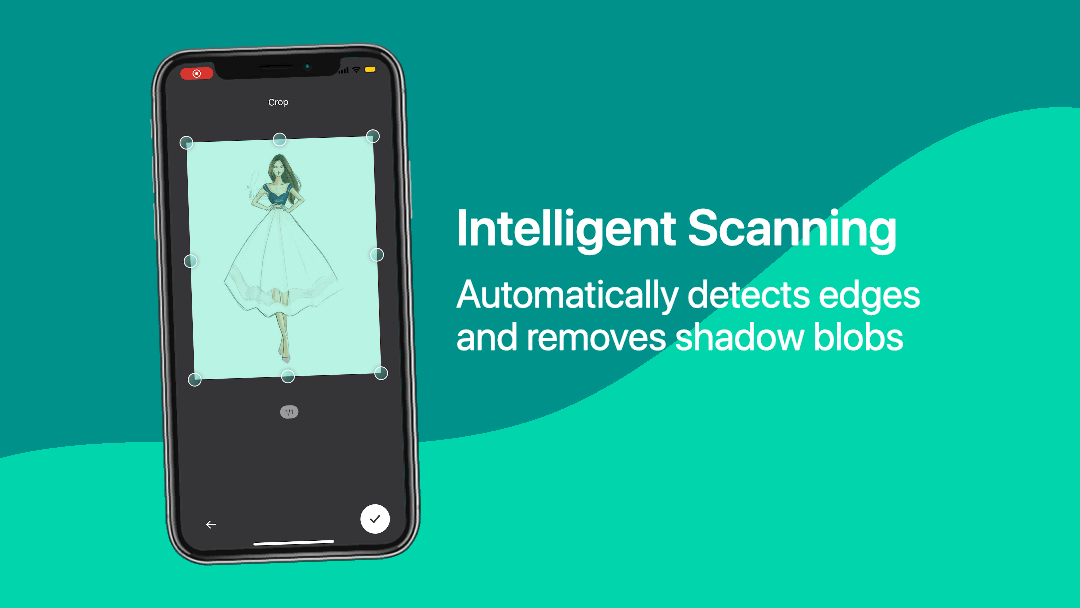 The capture from ScannerLens will always be truer than that from the shutter of an ordinary camera app. Using ScannerLens means you don't need to worry about lighting or skewed image, and you can be sure to capture the finest details of the work you've spent time and care creating. ScannerLens produces high resolution scanned images with automatic edge detection and perspective fixing, so say no more to wonky images at odd angles!
Editing, Enhancing, Adding Notes
If you are given a design to replicate as project, it will be easier for you to use ScannerLens to just scan the design and trace it. What's more, the optical character recognition (OCR) feature in ScannerLens is capable of recognizing the wordings on the image of the design and converts them into editable texts. This function not only works with printed characters, it will also work with handwriting too, depending on how neat your writing is. Our OCR technology is industry-leading, with up to 95% accuracy in character identification.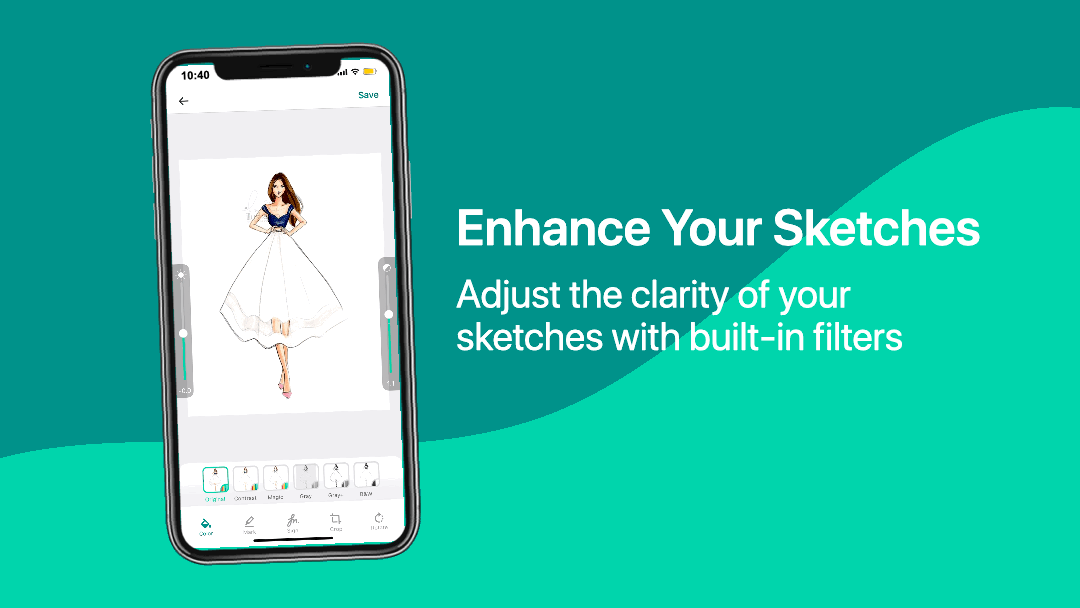 While artist and designer do line work on their tablet devices, there are also many who vouch for doing outlines in ink before scanning onto a device for colouring digitally. Saving JPG files using a flatbed scanner is only great if you don't want to alter any of the information. However, ScannerLens gives you more room for editing. You can further enhance the contrast of your linework using the filters in the app, such as Contrast and Magic.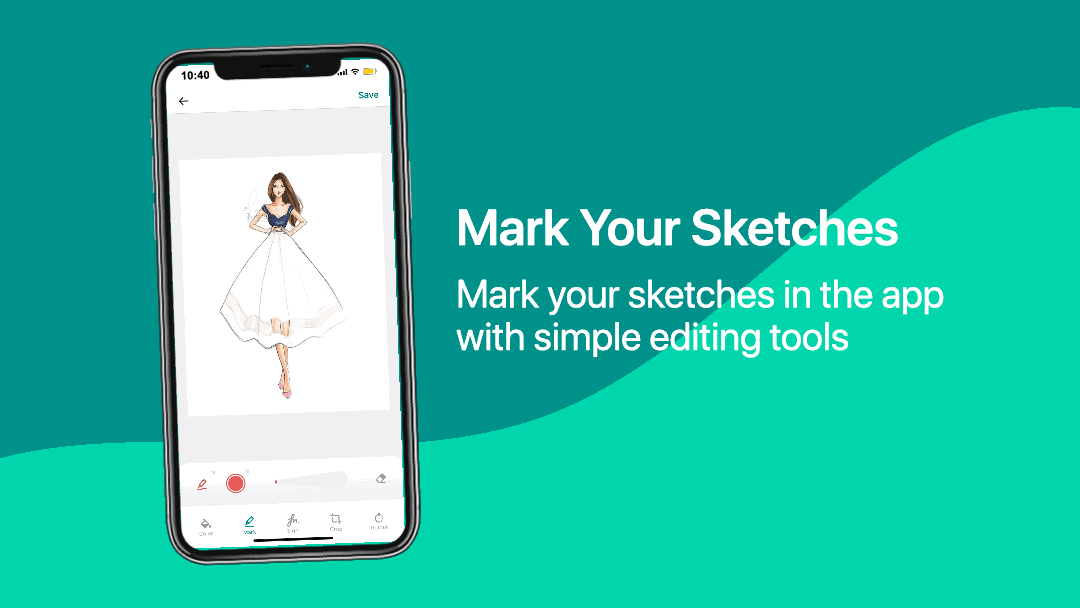 If you're the project leader, you can also put some remarks or comments on the design for your fellow designers. When you're finally done with the design, you can mark your signature onto your final piece using ScannerLens, and save them as PDF or JPG format depending on your needs.
Organising Your Work
Years ago, it was difficult because designer had to find stock images out of a stock books full of photographer images that you would scan in to use in your computer for any designs. Once you got a client approval, you will need to contact the stock house to get the image or negative sent to you. You would then need to send it out to a production house to get it scanned on a drum scanner.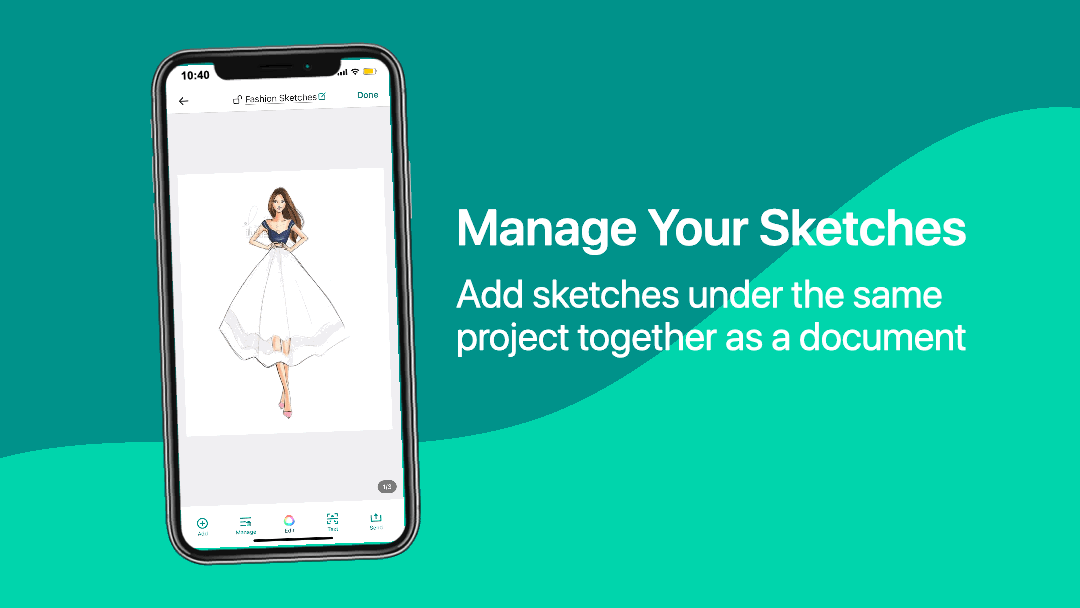 Today, it is much easier to work with soft copy than hard copy. ScannerLens simply allows you to scan and store all your stock images into your local device or your preferred clouds storage drives (iCloud, OneDrive, Google Drive, and Dropbox). ScannerLens help you to keep these designs neat and organised in digital storage, in that way you can now have easy access these images anytime anywhere.
If your project work has more than one page, you can combine all your sketches in to a single PDF file by adding multiple scans into the file manager before you send them out.
Publishing and Sharing Your Designs
ScannerLens made sharing much easier. If you need to send your design to your client via official email, simply click the "mail" icon and your design will be attached to your email directly from the app. If you want to protect your designs from being easily stolen, you may opt to create password to lock your documents using the passcode setting in ScannerLens before sending them out.
To make things easier, the "share' button in the app allows you want to instantly share your art piece onto social media platforms such as Instagram, Facebook or Twitter.
If you need multiple physical copies of your artwork, export the scans of your original artwork from ScannerLens to any printer app to create your fine art prints. It'll save your time from drawing the same design manually over and over again for the sake of creating multiple copies.
Download Now!
ScannerLens is capable of creating so much value for you as a designer; a little investment in the app goes a long way!
We are always working towards making our products better. We welcome your reviews on the App Store. If you have any problems or suggestions for our apps, feel free to contact us here, or check out our detailed Frequently Asked Questions.
Check out ScannerLens: Facebook | Instagram | Twitter | App Store | Website
Need more tips? Find 'em all here!