Magazine covers are often considered deciding factors for a magazine's publicity and fame. A good magazine cover gets more attention, sells better and leaves its marks on history. Collecting the most iconic magazine covers are newfound hobbies. However, sometimes, physical copies might take up too much space on our bookshelf, cupboards and bedroom. With ScannerLens, instead of keeping a physical copy, you can now save and share them on any social media channels. Iconic magazine covers primarily feature well known figures on their magazine front, and with it any significant headlines to grab everyone's attention. Here, we present to you, the top 6 most iconic magazine covers of all time.
Most Iconic Magazine Covers
National Geographic Featuring An Afghan Girl: June 1985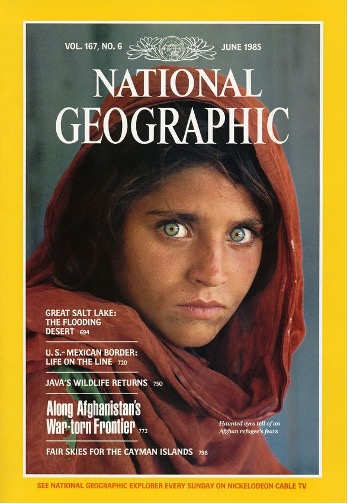 The first on the list is the cover on National Geographic, dated back to June 1985. It is an old, yet inspiring cover featuring Sharbat Gula, a young Afghan girl, who lived at a refugee camp situated along the borders of neighbour country Pakistan.
Her piercing green eyes captured the attention of Steve McCurry, the photographer, who made her the poster child for the plight of thousands of Afghan refugees streaming into Pakistan. She became known as the 'Afghan Mona Lisa'.
New Yorker: Say Their Names by Kadir Nelsons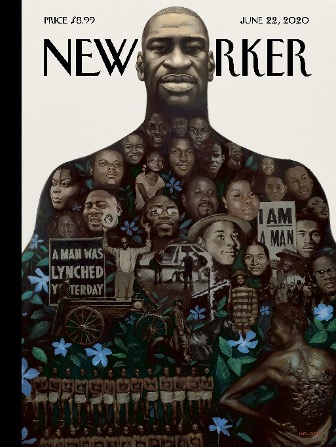 After the brutal murder of George Floyd, Kadir Nelson, the illustrator, displayed George Floyd's body, embellished with images of activists, black victims of police violence and historical scenes of the March from Selma and the Tulsa Race Massacre. This iconic cover provided an eye-opening perspective on the significance of George Floyd's death and the long fight against discrimination against the Blacks.
Esquire Showing Muhammad Ali's Passion: April 1968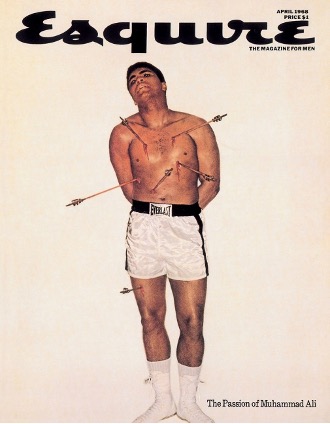 Esquire published this cover in 1968 after the legendary boxer, Muhammad Ali, refused to fight in the Vietnam war for the U.S. armed forces, and his boxing title was stripped off for this refusal. Art director, George Lois, depicted him as St. Sebastian (a Christian saint and martyr) on this iconic cover.
Glamour Featuring their First Black Model: 1968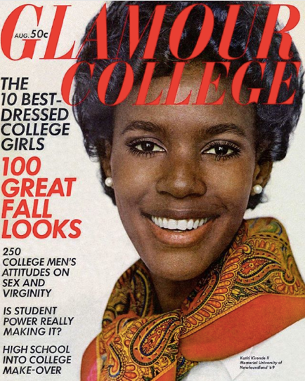 Katiti Kironde was the first black model featured on Glamour, a big magazine publication in the U.S., in 1968. At that time, she was still an undergraduate at Harvard University.

This cover turned tides in the America Fashion industry. This issue was not only a milestone for the publication, but it was also the first time any black women had been featured on the cover of one of the biggest mainstream magazine covers.
Fantastic Man, In Winter with Helmut Lang: Fall 2006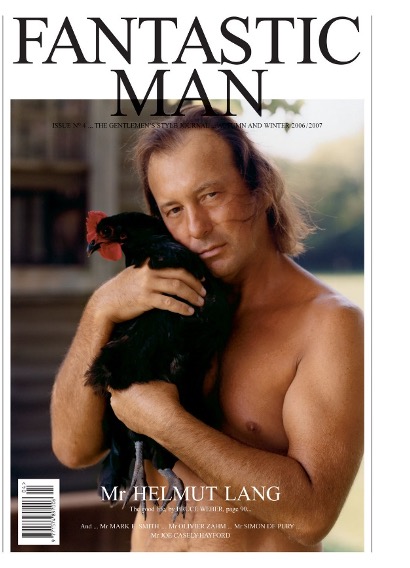 After a long period after retirement, Helmut Lang was featured on the cover of Fantastic Man. He was photographed bare-chested, and hugging a hen on his farm in New York, by Bruce Weber.
People Magazine's Tribute to Diana: Sep. 15, 1997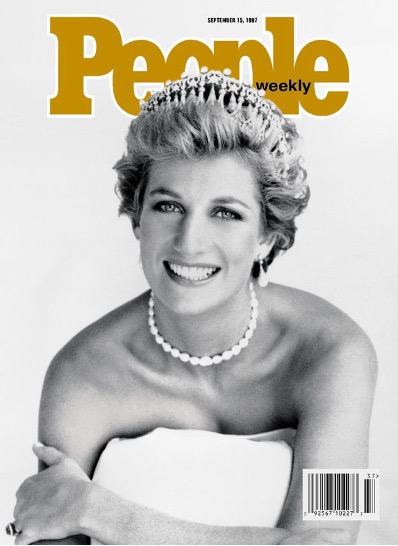 People Magazine paid their tribute to Princess Diana through her feature on the magazine cover. This very issue sold 3.1 million copies. It made history for being the best-selling issue of People Magazine of all time.
Use ScannerLens for your iconic magazine covers
Collecting iconic magazine covers has become a hobby for many people. Pinterest boards and other sharing platforms have been created to showcase them. If you want to save any iconic magazine covers or share them on your social media platforms, you can do so through the use of ScannerLens. A few notable features that ScannerLens offers include:
Converting pictures taken by a device camera to PDF/JPG/TXT format and exporting final files to other cloud platforms or applications.
Equipped with the latest AI and auto-detection features.
Scan documents for conversion into high definition results.
Editing options with built-in features to give a seamless look.
Easy-to-use sharing software.
We are always working towards making our products better. We welcome your reviews on the App Store. If you have any problems or suggestions for our apps, feel free to contact us here, or check out our detailed Frequently Asked Questions.
Check out ScannerLens: Facebook | Instagram | Twitter | App Store | Website
Need more tips? Find 'em all here!